I am an Employer

I am a Job Seeker
Top Tech Talent Certified & Delivered
Any staffing service can send you a stack of resumes, but no other firm matches our rigorous vetting process. Whether we're finding your temporary contract hires or full-time employees, we find the top 3% of tech talent for you.
What We Offer
Technology Staffing Solutions
Emergent Staffing helps you build your team and fill talent gaps. We offer contract and direct placement of qualified engineers, project managers, business analysts, and more.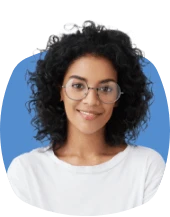 Direct Placement
We recruit and qualify top candidates to join your team as full-time employees.
If you know that you're looking for a long-term employee that's fully invested in your company, direct placement is a good option. With direct placement, you avoid the disruptions that contractor turnover can cause. You don't pay us until we find someone to fill the role.
The direct placement option tends to attract a larger pool of candidates than contract roles.
Pay after the role is filled
Avoid disruption from turnover
Employee shared interest
A larger pool of candidates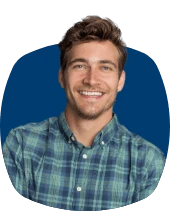 Contract
Temporary employees on our payroll join your company for a fixed period of time.
You'll be able to tackle big projects or accelerate your pace without committing to long-term employment. It's the way to go if you have a short-term need or if you expect the skillsets you require to change in the near future. Contractors tend to be very experienced and can bring skillsets you don't already have in-house.
You don't need to pay for benefits for these contract employees (because they already get great benefits from us). If the contractor is a good fit, you can bring them on as a full-time employee with our contract-to-hire option.
Flex your workforce up and down
Add new skills quickly
Lower up-front and onboarding costs
Roles
Available Talent
At Emergent, we're not staffing generalists — IT recruiting is our specialty. From our experience hiring all of these positions for our own company, we're experts in finding the top talent available.
Microsoft Full Stack Developers

C#

.Net

Javascript

HTML

CSS

Azure SQL

Microsoft Cloud Engineer

Azure VM

Azure AD

Azure Networking

Microsoft Defender

Microsoft Modern Workplace

Senior Software Architects

C#

.Net

Javascript

HTML

CSS

Azure SQL

Azure Infrastructure

Data Architects

Azure SQL

Azure Synapse

SQL Server

Snowflake

Power BI

Technical Product Owners

Agile Methodology

Azure DevOps

Project Management

Business Analysis

SQL Server DBA

QA Analysts

Your Tech Role

Java

Python

AWS

Snowflake

Tableau

NLP

Citrix

PHP
Our pool of Microsoft full-stack developers consists of senior software engineers with strong experience developing all aspects of custom software projects, from the database and back-end code using Microsoft technologies to the front-end code using JavaScript, CSS, HTML, and frameworks such as React.
We have placed more senior software engineers with experience in the Microsoft stack than any other role and are able to certify their skills using our robust code challenge and technical interview process.
Our Microsoft Cloud Engineers have extensive experience planning, designing, architecting, and delivering Microsoft Cloud solutions. They're knowledgeable about hybrid scenarios, optimizing cost/capacity ratios, proper monitoring, scaling, implementing, validating database & DR scenarios, and Azure security.
We only recruit Cloud Engineers who are familiar with industry best practices and know how to guide your team to project success.
Senior Software Architects are developers with deep technical expertise. They can solve your most challenging technical problems and provide technical guidance on projects throughout the software development life cycle.
All of our Senior Software Architects have advanced knowledge of architectural patterns and security best practices. They have the ability to lead development projects or to be a valuable individual contributor.
Our data architects are highly skilled at architecting and delivering data solutions. They can analyze and optimize database design and implement solutions to extract meaningful insights. 
We screen for strong analytical skills and the ability to solve complex technical problems. 
Our talented Technical Product Owners will help you bridge the gap between product vision and technical implementation.
The rigorous Emergent Staffing vetting process ensures that any Technical Product Owner who joins your team will be smart, passionate, and enjoy problem solving using technology and software. They'll also have good communication skills, strong technology knowledge, and experience with agile methodologies.
You can trust your critical data to anyone in our pool of talented SQL Server Database Administrators. 
These DBAs can perform SQL Server installation and configuration following best practices, assessments and health checks, performance analysis and security audits, backup and maintenance configuration, and much more. 
Our top-rate Quality Assurance Analysts ensure the quality of your technical products and solutions. They have excellent attention to detail and are able to identify bugs and predict future issues. 
We don't just assume competence based on resume bullet points. As part of our rigorous screening process, our QA candidates are tested on their ability to find errors.
Looking for a technical role that isn't listed here? Get in touch to talk about your requirements. 
How We Do It
Our Vetting Process
Like other software engineer recruiters, we start by reviewing a candidate's work history and job application. But we don't stop there — all of our candidates have to demonstrate that they can really do the work that comes with the job.
We start by making it easy for everyone find your job opportunity. Based on the position requirements, we optimize the job description for top keyword searches relevant to the role. 
Before we start a public search, we dive into our pool of thousands of technical candidates we've worked with previously, potentially shortcutting the process and delivering top talent very quickly. 
Then we advertise on Indeed, LinkedIn, and role specific boards to maximize the pool of candidates. For fully remote jobs, we post in up to 40 metro areas with reasonable tech salaries.
Our systems allow us to efficiently screen hundreds of applicants for every open position. We start with a big pool of candidates so that we're sure to find a great fit for your role.
Optimize your job description 
Advertise on your behalf 
Efficiently screen 100s of applicants 
The values and commitment of your workforce is of paramount importance. For that reason, we use personality and culture assessments designed by experts to make sure candidates share core values and align culturally to fit tech roles in general.  
We also dive deeper into their personality and behavioral traits, making sure they are right for your specific role. This impartial, systematic process ensures that the applicants chosen will positively impact your workplace. 
With our knowledge of your company, we're also able to present your company's culture to candidates throughout the process. We make sure it's a fit both ways. 
Core values on target

 

Personality traits match

 

Culture fit both ways

 
The results are in: pre-employment testing correlates to job success more than resume sifting and interviews do. At Emergent Staffing, we take this to heart with our uniquely crafted assessments for each role, which require cognitive ability assessments, knowledge tests, and for some roles, short coding challenges. 
Using sophisticated technology, we stop cheating in its tracks so we can count on the assessment results. At this point, we're pretty sure which candidates will continue to do well in our process. Only the select few move on to our final vetting process steps with a chance to become certified top tech talent from Emergent. 
Pre-employment testing is a must

 

Assessments unique to each role

Few move forward 
As the first people to interact with candidates, our recruiters represent your company, portraying your brand and the strengths it has to offer, while also ensuring that it's a fit for both sides. 
Some technology professionals make themselves out to be someone they're not, hoping that the person interviewing them can't ask hard technical questions. Our senior technical recruiters are well-versed in technology and can quickly weed out those who are puffing up their resumes. 
Using a traditional interview approach, our recruiters identify candidates with strong interpersonal skills and investigate potential risk-factors, making sure we deliver candidates who fit your workplace. 
Representing your brand

 

Technical interviews are our jam

 

The human touch matters

 
Requiring candidates to show completed work is a dependable way to evaluate whether a candidate can do the job. At Emergent, we've created challenges that mimic the real-world work required by many technology jobs. Candidates are asked to spend hours of their own time completing challenges that let us see what they can really accomplish and then present those results. 
Whether asked to develop a custom web application, complete a mini database project, gather requirements in from mock client meetings, find defects in a broken website, or design a web app user interface, the results of our role-based challenges let us certify the quality of the top technology talent to an unmatched level. 
Proven abilities

 

Demonstrated commitment

 

Certified quality

 
* Role-based challenges may require additional fees for direct placements. Consultants with a Certified Emergent Talent certificate have passed our skill-based challenge for the roles indicated on their certificate. 
Many staffing agencies focus on quantity over quality, but at Emergent Staffing, we only deliver candidates certified by our robust process with the expectation that you'll hire one of the few provided. 
We strive to form a partnership with you in which we regularly deliver quality candidates, filling your hiring needs and helping your company grow.  
We make hiring for technology roles as easy as possible, working with you from beginning to end, and even helping after the hire with onboarding support and ensuring the long-term success of the placement. 
Quality over quantity

Long-term partnership

Hiring for tech made easy
Profile Screening
Hundreds of applicants are screened, resulting in a shortlist of qualified candidates.
Personality and Culture Fit
Each candidate's values and personality traits are evaluated to determine best culture fit.
Skills Assessment
Candidates perform an online skills and cognitive ability assessment tailored to the role.
Recruiter Interview
An experienced technical recruiter conducts a video interview to select the top candidates.
Role-Based Challenge
Candidates are challenged to prove their abilities through a role-based exercise.
Certified & Delivered
Candidates that reach this step in the process are presented to you.
Why Choose Us
Our Hiring Process
We go well beyond the typical staffing agency that throws a stack of resumes over the wall and hopes something lands on your desk at the right time. Our white glove service means we partner with you throughout each stage of the hiring process. We take care of every step, making it easy for you to work with us.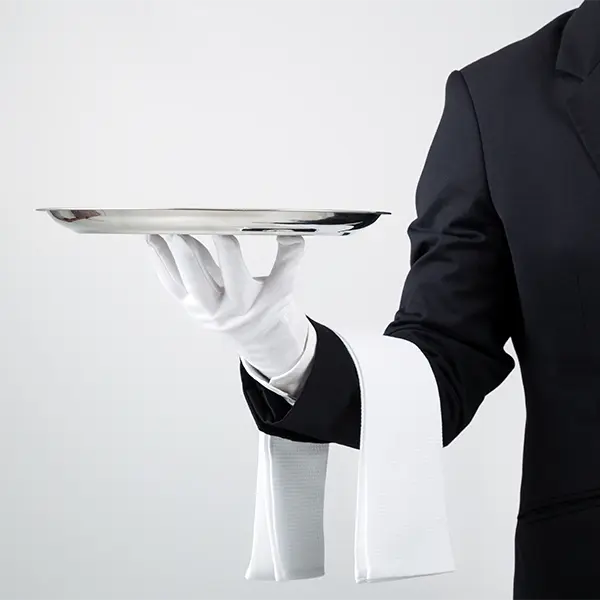 How We Screen Job Applicants for the Top 3% of Tech Talent: A Case Study
Skills-based hiring is all the rage right now. At Emergent Staffing, we have years of experience using skills assessments and role-based challenges to evaluate for technical roles.
Two exceptional technology experts were recruited and hired despite nontraditional backgrounds. Learn how our hiring process makes that possible.
Read the case study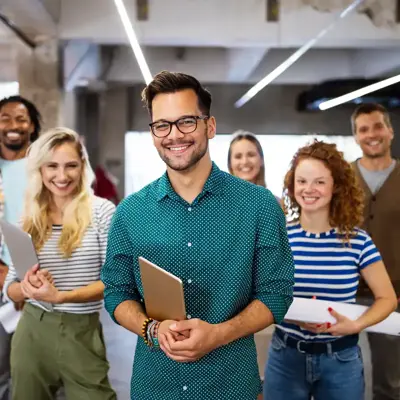 Latest Posts
News and Insights
Get Started
Ready to hire certified tech talent?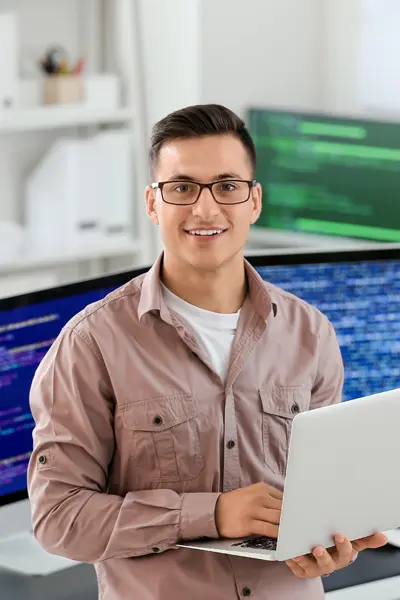 Looking for Project-Based Delivery or Managed Services
Building your own team and running a tech project internally is not always the best fit. Consider outsourcing an entire project or offloading the support and maintenance of custom software, databases, or cloud infrastructure to our sister company, Emergent Software. 
The senior engineers and architects at Emergent Software work with all industries to deliver solutions in the Microsoft technology stack including C#, .NET, SQL Server, and Azure.
Connecting talented professionals with amazing teams
To most staffing firms, you're just a resume to throw over the wall in hopes that you land on the desk of someone looking to hire. To Emergent Staffing, you're a real person with in-demand technology skills and we want to help you land your next dream job.
We're Hiring
Open Jobs
We connect skilled technology professionals like you with amazing teams. Whether you're looking for full-time employment or something more temporary, we have options for you. Check out the talent openings we're working on now.
Flexibility
Employment Options
Emergent Staffing works with an expansive set of clients to understand their talent gaps and fill them with skilled experts. Sometimes that means placing candidates in direct hire positions and sometimes it means short-term contract assignments.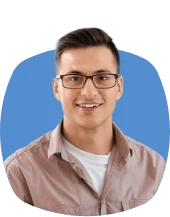 Direct Placement
You join our client company as a full-time employee.
This is the best option if you're looking for a long-term role and career growth at a single company. It allows you to find a place that fits you well and stay there.
We strive to make sure that all of our client employers are great places to work. We know your skills are in high demand and we won't waste your time with subpar offers. 
Long-term stability
Full integration into a great team
Career advancement opportunities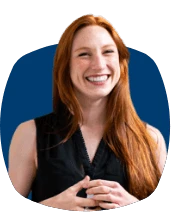 Contract
You're on our payroll but join a client company for a fixed period of time.
As a contract employee, you can have the opportunity to work on various projects with different client companies, allowing for diverse work experience and skill development. Meanwhile, you'll enjoy a competitive benefits package provided by Emergent.
In some positions, you may have the opportunity to become a full-time, long-term employee through our contract-to-hire option.
Diverse work experience
Competitive benefits
Potential for contract-to-hire
Become More Valuable
Become a Certified Emergent Consultant
We can connect you to positions at awesome companies where your skills are highly valued. That means we have a thorough interview process to make sure we're selecting the right candidates for the job.
Profile screening
When you apply for one of our direct hire or contract positions, we review your skills and work experience.
Culture-add evaluation
We learn about your values and behaviors to ensure we're finding a good culture fit.
Skill asessment
You perform an online skills assessment tailored to the specifics of the role.
Role-based challenge
You demonstrate your abilities by completing a role-based exercise.
Recruiter interview
One of our technical recruiters reaches out to conduct a video interview with you.
Present candidates to client
If you've made it this far, we think you're a great fit for the role. We'll send your information to the employer.
Latest Posts
News and Insights