Why You Should Use Skills-Based Hiring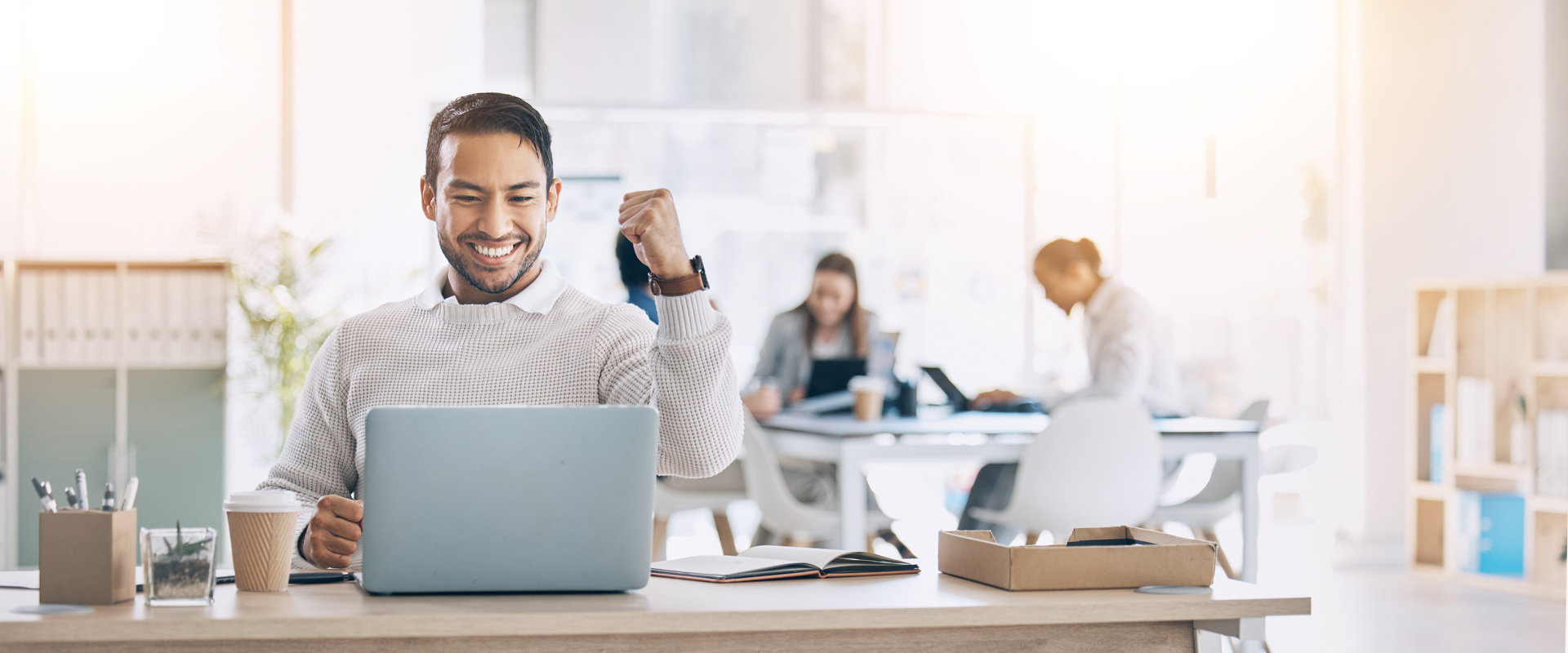 A recent report from TestGorilla found that 73% of companies are now practicing skills-based hiring—that's up from 56% last year.  
This shift is because the traditional hiring process just isn't working. We know that because 46% of all new hires fail within 18 months. Traditional hiring is mostly based on resume review and unstructured interviews, but research shows that unstructured interviews only explain 14% of job performance, while years of experience accounts for just 3%. 
Skills-based hiring is on the rise as a way to improve the hiring process and find better candidates. At Emergent Staffing, we embrace this transition with our rigorous, skills-based candidate screening process. So what is skills-based hiring and how could it benefit your business?  
Keep reading to find out.  
What is skills-based hiring?
Skills-based hiring is a hiring process based on evaluating a candidate's skills, usually through tests and assessments.
The traditional hiring process (sometimes called role-based hiring), focuses on finding someone with the "right" degree and work history. Skills-based hiring, on the other hand, looks for the most skilled employees, regardless of background.
What are the benefits of skills-based hiring?
Naturally, it's important that employees have the correct skills for their position. But can't you find skilled team members the old-fashioned way — by reviewing resumes and requiring certain educational credentials?
Here are 6 reasons why skills-based hiring is better than traditional role-based hiring. With skill-based recruiting, you can…
1. Find great candidates with non-traditional backgrounds
The traditional hiring process involves looking at college degrees, work experience, and other credentials first and foremost. But the best candidates might not have the right bullet points on their resumes.
For an example of this, take a look at our case study about two candidates we hired for our sister company Emergent Software. One was a professional poker player who taught himself software engineering. The other was a museum interpreter with degrees in creative writing and history who became a QA analyst. Both excelled in our skills-based testing process and continued to impress in their new roles.
Excellent employees like the two in the case study might be overlooked by a role-based recruiter — and that would be a loss for the employer.
2. Add competencies in emerging technologies to your team
When it comes to new or evolving technology, traditional criteria like years of experience may not accurately reflect a candidate's proficiency. Skills-based hiring allows employers to directly assess a candidate's up-to-date expertise in the relevant technology or tool.
3. Attract a more diverse workforce
People from marginalized and underrepresented groups are less likely to have a college degree and more likely to be the victim of unconscious bias in hiring. Skills-based hiring helps eliminate those obstacles. Furthermore, data from LinkedIn shows that women are more likely to apply to jobs when the job listings are transparent about the skills required — something that goes hand in hand with skills-based recruiting.
According to TestGorilla, 84% of employers using skills-based hiring believe that it has a positive impact on diversity.
4. Make fewer mis-hires
Making a bad hire is costly, not to mention it forces you to go through the headache of finding a new employee all over again. 88% of respondents to the TestGorilla survey say that they reduced mis-hires through skills-based hiring.
It's easy for candidates to inflate their experience or even fake a resume. But using skill assessments or challenges makes it very hard for potential employees to misrepresent themselves.
5. Accelerate your time to hire
Skills-based hiring is an efficient process. Candidates can be quickly screened using online testing tools, leaving you more time to focus on top contenders. 82% of TestGorilla respondents say that they reduced total time-to-hire when they switched to skills-based hiring.
6. Build a happy team of employees
Skills-based hiring benefits employers and employees alike. People love working for a company that recognizes and values their skills. Deloitte data says that 66% of workers would be more likely to be attracted to and remain at a business that makes decisions based on their skills rather than jobs and degrees.  That's backed up by the TestGorilla report, which says that 89% of employers increased employee retention by moving to skills-based hiring.
How to do skills-based hiring the right way
Skills-based hiring has big benefits for employers, but shifting to a whole new hiring paradigm can be challenging. Here are a few tips for the transition.
Get buy-in from hiring managers and execs
For the minority of businesses still focused on traditional hiring, buy-in is often an obstacle. Hiring managers and upper management can be skeptical about relaxing educational requirements.
Share the benefits of transitioning to skills-based recruiting. For example, LinkedIn research shows that employers who evaluate talent using skills are 60% more likely to find a successful hire than those not relying on skills. Share the news that skills-based hiring means faster hires, more diversity, and better employee retention.
Determine how to test skills
To screen candidates based on skills, you have to decide which skills are important and how you'll evaluate them. This could involve online assessments, technical interviews, coding challenges, or other relevant tests. Sometimes it's easier said than done. This can be especially true for non-tech companies looking to hire tech experts.
Working with a staffing agency can help. For example, Emergent Staffing specializes in tech roles. We've been recruiting for these roles for years and all of our recruiters understand the requirements of each position. We have tried and true role-based challenges to ensure that candidates have what it takes.
Don't ignore culture fit and soft skills
Skills assessments aren't only for hard skills like coding. Skills-based hiring can include soft skills like interpersonal communication or problem solving. An assessment that includes personality testing, as ours at Emergent Staffing do, can help find candidates that match your company culture.
Work with an experienced staffing partner
The switch to skills-based hiring doesn't have to be difficult. Consider outsourcing your recruiting to a trusted staffing partner.
Emergent Staffing was built on the strength of our skills-based hiring process. We have extensive experience recruiting software engineers and other tech roles. Get in touch to let us know how we can help you grow your team.