5 Tips for Interviewing Remotely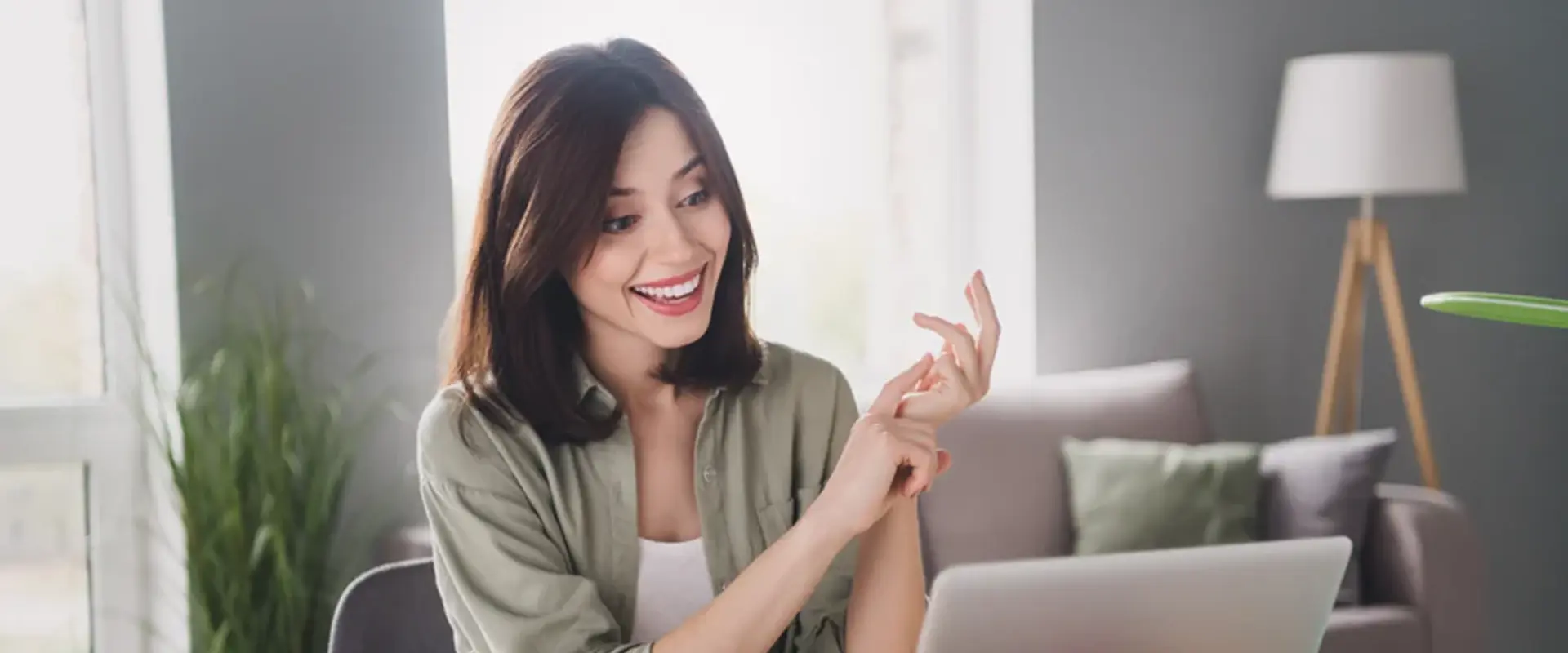 Gone are the days when interviewing for a new position meant showing up at your potential employer's office. Today, 82% of companies conduct virtual interviews. Remote interviews are convenient for employers and job seekers alike. However, don't be fooled into thinking that having a job interview via the internet is "easier" than an in-person one.
Here are 5 tips for interviewing remotely to help you ace that next call.
1. Do your research
This tip is straightforward – doing your research in advance helps you to stand out and come prepared to ask specific questions about the company you're interviewing with. Spend 30 minutes or so before your next interview browsing your potential employer's website, social media, etc. to get an understanding of who they are, how they present themselves, and any new or noteworthy updates they might mention.
Make sure to revisit the job description and remind yourself of what position and company you're interviewing for. If you're applying to lots of jobs, it's important to stay organized and prepared for each interview, including the first one with HR or a recruiter. No one wants to experience the embarrassment of forgetting the company name or job details.
2. Practice your elevator pitch
Let's face it – we've all been in meetings that last way longer than they need to be. Practicing a 30-second "elevator pitch" about who you are, your experience, and why you might be a good fit for the position you're applying for can help to set yourself apart and get right down to business at the beginning of a video call. It can also be helpful to prepare answers for common questions that are asked in job interviews such as:
Tell me about yourself.
What's your greatest strength/weakness?
Where do you see yourself in 5 years?
3. Find a neutral, quiet space to interview in
Spend some time before your interview finding a place in your home to set up your computer for a call. Your background certainly doesn't need to be fancy by any means, a blank wall or tidied room is all you need. Make your background as distraction-free as possible so both you and the interviewer can pay full attention during the interview.
4. Dress for success (at least on top)
We're all guilty of having a "Zoom shirt" for virtual meetings at home. Make sure to dress up the top half of your body as you would during a regular in-person interview. Use your next call as an excuse to dig out a nice shirt from your closet and put that sweatshirt you've been wearing to rest for a few hours. Even on a video call, dressing for success can give you that extra boost of confidence!
5. Test audio/video settings and conferencing platform before meeting (and have a backup plan for tech failure)
If possible, spend some time before your interview making sure your computer's sound and video capabilities are clear. Also, if you can login to the platform that the call will be held on, do so to get comfortable with how it works. To ensure success, log on 3-5 minutes before your call is ready to start so you can adjust your settings to their ideal point. Also, you may find it helpful to have your phone nearby as a backup in case your primary method of communication encounters a tech failure. Be sure to bring the same amount of energy and excitement as you would to an in-person interview!
If you're a software engineer or other skilled tech professional and you're looking for a job, we can help. We connect people like you with positions at great companies. Check out our open jobs today.